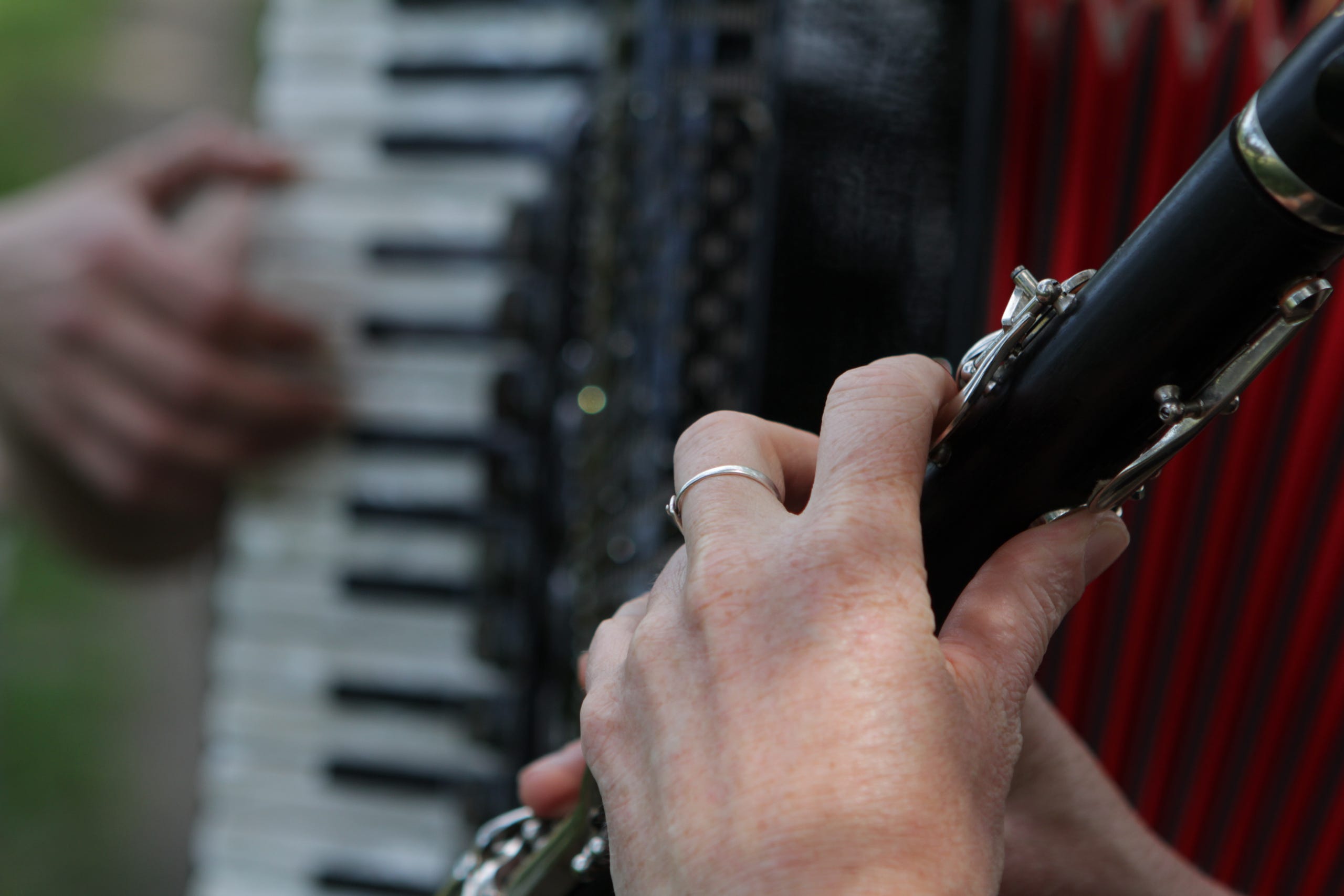 Learn Klezmer Clarinet!
Klezmer Klarinette lernen!
Learn traditional klezmer tunes
How to play ornaments in klezmer style
Special clarinet tricks
Modes & scales
How to play by ear
Improvisation
Susi Evans BMus | LRAM | ARAM
Rates and Special Offers
One-to-one lessons in person (Hannover) and online.

One lesson is 45 minutes. My rates in Euros are:
35.00€ for a lesson
140.00€ for 5 lessons
280.00€ for 10 lessons


I prefer to teach in English, aber ich spreche auch ein wenig deutsch. Der Unterricht findet in Hannover/Linden statt.

Special KLEZMER PLAYBOOK offer.
If you book 4 or more lessons you can purchase the KLEZMER PLAYBOOK for a discounted price of £20.00 (RRP. £35.00).
More info on the KLEZMER PLAYBOOK here.
My Background
I studied clarinet at the UK's top music schools; the Purcell School of Music and the Royal Academy of Music, where I graduated in 2004. I spent many summers at Klezfest London, Yiddish Summer Weimar (Germany) and the Plovdiv Music Academy (Bulgaria) studying klezmer and Bulgarian music on clarinet, accordion and bagpipes (gaida). I was also very lucky to take clarinet lessons in Istanbul with the late, great Selim Sesler.

I am a regular faculty member at klezmer workshops all over Europe. I am currently offering online and in-person lessons on clarinet & accordion as well as teaching online group workshops with the KlezmerPlaybook CLUB.